Testimonial
All the comments and Reviews can be seen at: Angie's List
Michael Martin
1830 W Virginia Ave
Phoenix, AZ 85040
July 16, 2013
Dov replaced a deteriorated side entry door to our garage
We had a badly deteriorated side door to our garage that needed replacement, including the frame. We called one vendor from Angieslist and was quoted a price too high for our taste. We next contacted Shapira Builders from Angieslist and Dov came right out to give an estimate about a third less than the previous bid. We accepted that bid and scheduled the install for the Tuesday of the next week. Dov called at the appointed time and explained that the store did not have the exact "plain" door originally planned and we could either wait until he went to another provider or he could install a more decorative door. Thus he was inadvertently a little late in arrival but we actually ended up with a more attractive door and he installed it at the same agreed price.
Dov removed the old door and installed the new door with new framing, caulked the install and completed with no problems. We now have a beautiful side entry to the garage. We are very pleased with the result and the price and with the completely painless process of obtaining the quote and completing the job.
***
KEVIN FREEMAN
78 Farmington Ave
Farmington, CT 06032
Dov Shapira built a custom cabinet for a vehicle.
Built shelf, with pull out drawers for Toyota  FJ Cruiser.  Included partitions in drawers.  Now I can store all that misc equipment in these full length drawers.  Built extensions, so that an adult can sleep in the back of the vehicle on a level surface.
Dov did an excellent job.  He was careful in speaking in depth with me about what my goals were and what the results should look like.  This parcticular project required some heavy duty thought in making the cabinets.  the results are fantastic, the drawers slide easily and the partitions are removable/adjustable for various equipment.
One would think that an SUV manufacturer would design a cargo area, that when you fold the back seats down it would be level and useful for a sleeping area.  Not Toyota, with the seats folded down, there are at least three different heights, making sleeping uncomfortable.  Dove did some meticulous work in getting the the platform and its two extensions to be level, portable and something an adult could use for a sleeping platform.
He went above and beyond on many areas of the project which I greatly appreciate.  He frequently texted photos of progress.  He used a high level of wood products and hardware making the job extremely professional, and something that will last.  The whold project is designed to have modular parts, everyday use has the cabinet and drawers, and when I go camping it has the extended sleeping platform.
The work was done at Dov's office, as that way he had easy access to his tools.
***
504 Leisure World
Mesa, AZ 85206
April 29, 2013
I called Shapira Builders about a front door install.
I called Shapira Builders and left a message. They got back with me promptly and then gave me an estimate for the work. Within a week the work was completed. Dov was courteous and did a professional job. My large front door with sidelights was installed beautifully. The crew cleaned up the jobsite before they left. I was very satisfied with the work done and would highly recommend them.
***
Kevin O'Brien
9832 N Hayden Road 
Ste 106
SCOTTSDALE, AZ 85258
April 05, 2013
Member Comments:
Dov repaired four doors:
1) was off center and closed on its own – he centered it;
2) was a pocket door that would get stuck once closed; he re-aligned it;
3) was a pocket door that was off its track, and the track itself was loose from its anchors;
4) replaced an entire door (frame, door, hinges).
Member Comments:
Dov was responsive to phone calls, and performed an onsite estimate within a few days. If he was going to be late (few to several minutes), he would call to inform me. He tackled four doors (different types of work) and got all operational, including a tricky pocket-door that had been damaged by previous installers. He explained the problem, what he was going to do, and he did it. I would most certainly use him again and would recommend him highly.
***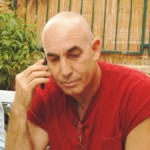 Dov Shapira,
Owner of Shapira Builders