Determining left and right hand doors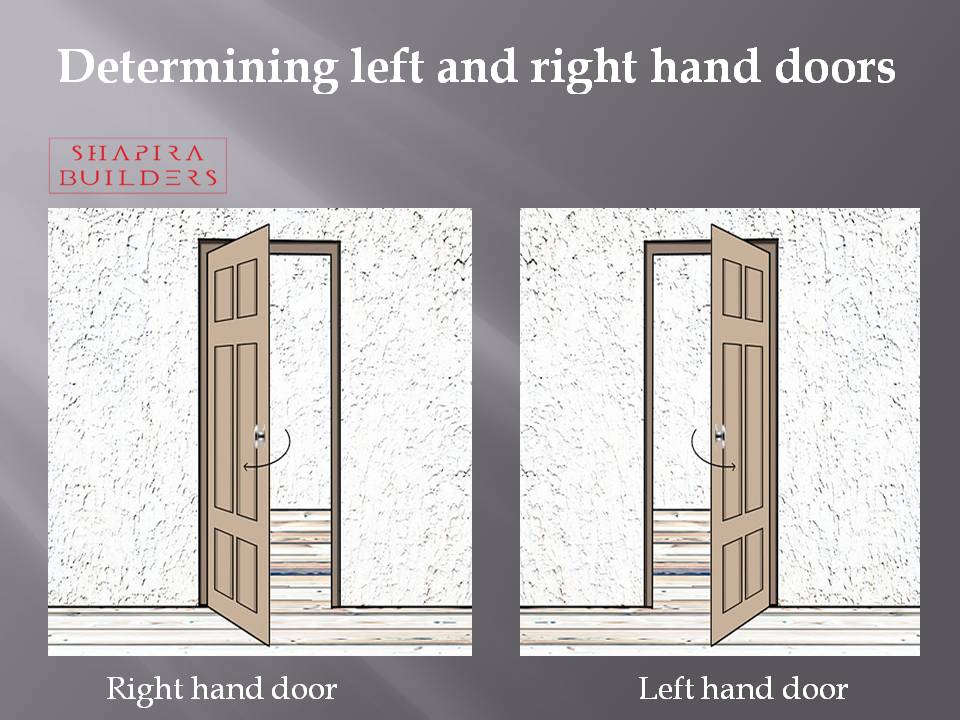 Determining left and right hand doors
When buying a new pre-hung door (door is hung in the jamb) 
Often a question raised "do I need a left or a right hand door ?
Look at the door that you are going to replace, Open the door towards you.
If the handle is on the right, it's a right hand door ans vice versa.
If you're buying a new pre-hung door to an opening in the wall without a door,
Stand on the side you want the door to open to, open it in your mind and see where the handle would be.
Buying the handle:
Most handles are reversible but some are not.
Read the label on the package carefully and make sure you're buying the correct handling.
The picture above is showing the difference between left and right hand doors. 
If you have any questions Click on this link ans send us a message 
http://www.shapirabuilders.com/contact-us/
Come visit
Shapira Builders
on Facebook: 
https://www.facebook.com/ShapiraBuilders
 Shapira Builders
gives free estimates.