♦ Replacing patio sliding doors with French doors ♦
Here is my latest job I completed this pasted weekend.
Replacing patio sliding doors with double French doors, low-E and mini blinds between the glasses.
In order to remove the frame of the sliding doors, you have to cut the stucco with a four inch diamond blade.
I cut it two inches away from the exposed frame and remove the stucco and the Styrofoam.
Now the flange is exposed, I remove the nails or screws and frame can be pulled out.
Installing the new pre-hung French door unit is next.
Wide trim on the outside should cover the the stucco rough edge.
Well, I had to do some stucco repair as you see on the left side. That will get painted in a few days.
The home owners found me on  Angie's List 🙂 
Thank you for reading.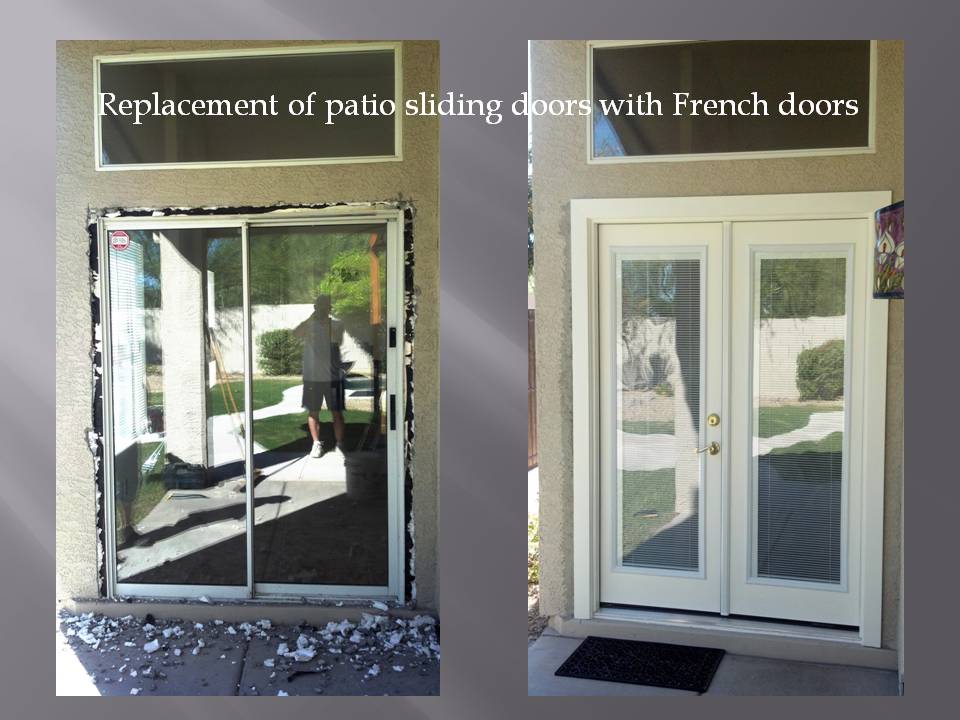 Dov Shapira